Make 2019 the healthiest year yet.
How do we make our buildings more efficient and healthier for our occupants? Learn from health & well-being expert Kelly Worden, Director of Health Research at USGBC, as she covers the benefits and best practices on making buildings better for people.
We can all be healthier. Let's take the first step together.
Kelly Worden, Director, Health Research, U.S. Green Building Council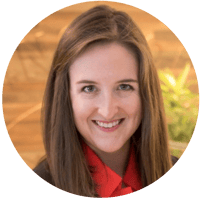 Kelly Worden serves as Director, Health Research at USGBC. She oversees activities related to the Green Health Partnership established between the University of Virginia School of Medicine and USGBC with support from the Robert Wood Johnson Foundation. This initiative aims to apply green building principles of market transformation for health promotion. Kelly received a Master of Public Health degree with a focus on global environmental health from the George Washington University Milken Institute School of Public Health and received a Bachelor of Science in Human Biology from the University of Texas in Austin.
Measurabl is committed to protecting and respecting your privacy, and we'll only use your personal information to administer your account and to provide the products and services you requested from us. By submitting the form above, you agree to receive communications from Measurabl.