"Environmental, social, and governance issues are very relevant risks in the commercial real estate industry, and with those risks are new opportunities."
- Jason McIntyre,
USAA Real Estate
We can't plan for resilience in our buildings without analyzing our changing planet and the real-world implications of climate change. So, let's talk about it.

Join a special panel as we answer questions like:
Why do we care about resilience now?

How can we use financial, environmental, and performance data to build for today and tomorrow?

What are the real world implications? Stories from the front lines of at-risk regions

Speakers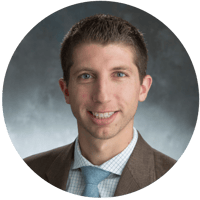 Jason McIntyre, Director, Real Estate Operations & Sustainability, USAA Real Estate
Jason McIntyre is the National Operations Manager for USAA Real Estate Company, where he is responsible for coordinating property operational efforts, with third-party property management companies, including service vendor contracting, property budgeting assistance, and other company-wide initiatives applicable at the asset-level. Jason is also USAA Real Estate Company's internal sustainability subject matter expert and his responsibilities include the application and submittal for the Global Real Estate Sustainability Benchmark (GRESB), ENERGY STAR Partner of the Year Award, and green building certifications (LEED, ENERGY STAR, etc.).

Jason received his Bachelor of Science in Facilities and Property Management and a Management Minor from Brigham Young University. Jason is a LEED Accredited Professional with a specialty in Operations and Maintenance (LEED AP O+M). Jason also holds the FMP credential (Facility Management Professional) issued by IFMA (International Facility Management Association).
Eric Abramson, Customer Success Manager, Measurabl
Eric works to make sure customers successfully use Measurabl to manage, analyze, then act on their sustainability data. A self-described "sustainability junkie" he's been working in the sustainable real estate industry since graduating from George Washington University with a degree in Economics and Sustainability. You'll almost always find him outside hiking, fishing, or wandering around looking for ice cream.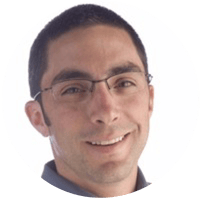 Derek Young, Director of Business Development, BRE America

Derek Young is a veteran CSR/Sustainability and communications professional with nearly 20 years of experience. He is recognized as a thought leader capable of working across industries, analyzing and determining needs and opportunities for value creation and building and delivering strategic CSR/Sustainability programs, messaging and branding campaigns, and community and stakeholder engagement efforts.

Derek is the business development director for BRE America. BRE developed and owns BREEAM, the oldest and most widely used green building standard in the world. You can learn more at www.bregroup.com or www.breeamusa.com.