"Last year was the year of resilience. We looked not only at our buildings but also our people and our business as a whole."
- Jeannie Renne-Malone, Prologis
As an industry, our buildings and portfolios are continuing to improve more efficiently and with more advanced ESG efforts every year. So, how do we learn from the past to continue building for the future? Join us as we discuss:
Major ESG trends in 2018
Best practices for a sophisticated ESG program
How to stay ahead in 2019

Speakers
Jeannie Renne-Malone, Vice President Sustainability, Prologis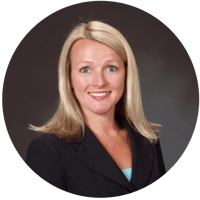 Jeannie Renne-Malone, LEED AP BD+C, ENV SP, Vice President Sustainability at Prologis is responsible for developing and implementing a global sustainability strategy for the company. She sets goals and objectives, establishes strategies, tracks progress and reports results for corporate operations and the global portfolio. She has over 15 years of experience in sustainable development, technology transfer, renewable energy, climate change, greenhouse gas accounting, and sustainability planning and reporting in the U.S. and in Latin America.
Neil Pegram, Director of Americas, GRESB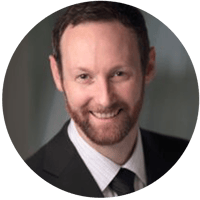 Neil Pegram is the Director of Americas at GRESB and head of GRESB Canada. GRESB is a global industry-driven benchmarking organization committed to assessing the environmental, social, and governance (ESG) performance of real asset portfolios. Previously, he was Head of Sustainability with Morguard Investments, one of Canada's largest fully integrated real estate companies with over $22 billion in assets under management across North America. Neil developed their GRI Standard sustainability reporting program and directed ESG initiatives ranging from responsible property investing to green building certifications. Previous to Morguard, Neil was a consultant in sustainability strategy and public relations and has worked in both private and public-sector research positions. In 2014, Neil was honoured as one of Canada's Clean50 for his "outstanding contribution to sustainable development and clean capitalism". He holds a B.Sc. from the University of Victoria, and a M.Sc. in Strategic Leadership and Sustainability from BTH University Sweden.
Cameron Ravanbach, Customer Success Manager, Measurabl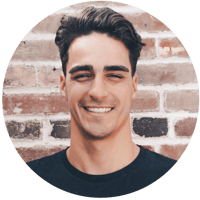 Cameron Ravanbach is a Customer Success Manager at Measurabl, where he helps customers better understand their ESG data, empowering them to take actionable steps towards their sustainability and corporate responsibility goals. Prior to Measurabl, he supported R&D energy projects at the Center for Sustainable Energy. He has a BSc in Environmental Engineering from UC San Diego, where he captained the Men's Water Polo Team. Cameron is currently an MBA candidate at UCSD's Rady School of Management.